For our household, the year 2014 was overshadowed by Stephanie's mother passing away in mid-May from cancer. She didn't want an obituary, funeral or memorial service, but I'm unable to let go of the year without acknowledging the kind of person she was. This song makes me think of her.
Stephanie's mom was well-read and very connected to literature and political issues, had a strong sense of empathy, justice and equality and cared passionately about making the world better. We lost a guiding light for how to observe and attend to the moral arc of the universe.
2014 did have some wonderful and bright moments during the year. My younger brother got married in June in Jamaica and we traveled with the family to attend, which was much needed vacation and happy event with family.
We spent some time riding on the cultural trail and enjoying Indianapolis, which is really coming into it's own as a creative cultural space. We saw several local theater productions that I really enjoyed. I stumbled across The Art Assignment and fiddled around with doing some creative works for that, although I never had much time to get it done.
Our own marriage because officially legal this year in our home state as same-sex marriages were legalized in Indiana and many other states as well. To celebrate we went downtown to hand out flowers to couples who were able to get married for the first time.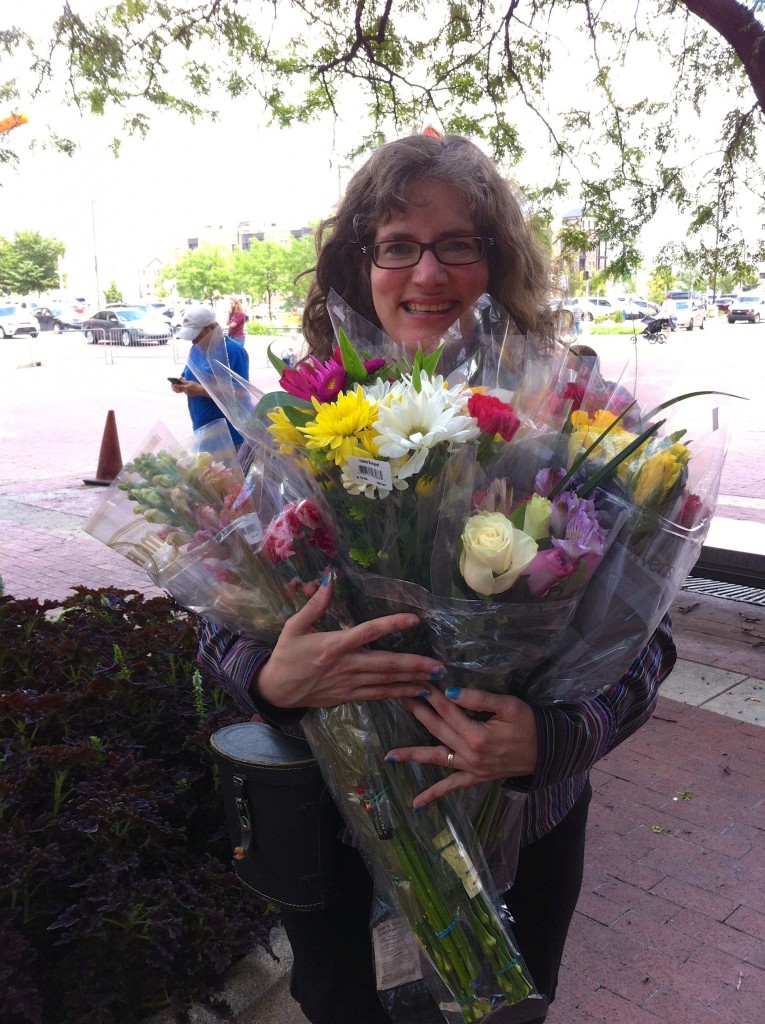 My nieces and nephew are getting a bit older and more entertaining (that's what they're supposed to do, right? entertain us?). In the fall my dad and step-mom Carol came to visit Indiana and we all stayed at the West Baden Springs Hotel in southern Indiana, which was a real treat, and visited Holiday World Theme park. Stephanie's niece Raven came down to see us with her BF Chris and we took them to the Zoo and Dave and Busters.
Stephanie got a mostly full-time editing job at the end of the year that will go through March and hopefully beyond that if things work out well. She seems a lot happier and more fulfilled, which is awesome. Stephanie also knitted a bunch of hats this year to sell and a friend's clothing shop, which kicks all kinds of butt, and she's been working in a retail position for a friend of hers that does makes and sells homemade goods, which means Stephanie has continued to be introduced to cool people who are doing creative and entrepreneurial things in Indianapolis.
I finished NaNoWriMo again, for the fourth straight year, thus proving I can write a lot of stuff down. I took some writing classes at the Indiana Writer's Center, went to the GenCon Writer's Symposium, and a took a one day writing workshop put on by Writer's Digest. I feel like my writing is vastly improved, and I hope what I'm working on now will actually turn into a real thing.
The end of the year started looking up, and we were able to spend time with friends and enjoy ourselves.
We had a funny happy problem in October and November – we had a mama kitty and four kittens living under our deck. This is the second time we've had this issue (the first we never caught them and they moved away.) This time we succeeded in catching all the kittens and mama kitty, and we found homes for the kittens with our friends. Mama kitty got fixed and is in a swanky heated kitty shelter on our front porch, complete with heated water dish and regular food.
I really enjoy what I'm working on at work these days, and I think it will have some impact on how our company does, which I hope is a good thing. I traveled to Denver and Chicago for work this year, and Stephanie went with me to Chicago to enjoy the town.
On the personal designing stuff front – I sold an absolute TON of stuff in my Redbubble online store – and I pledged to donate everything I made from the LGBT collection to the Indiana Youth Group (I've done this the past two years). This year my LGBT store exploded and I made almost $200 bucks that will be passed along to that very cool organization.
Looking over last year's resolutions or "goals" – I did much better than I expected. Aside from these:
Get siding repaired & house painted
Get the guest room organized
Rip all the CDs – we've had our music library in a state of limbo for years. It's time to get this done.
I did very well at most of the goals I set last year. And there were household things that came up that we accomplished that we didn't expect – we had the deck rebuilt when part of it collapsed, and I rebuilt the grill because it needed new innards. And we did lots of other fun stuff around the house, including gardening, knitting and caring for the pets – Spike, Huckleberry, Dru, Annabelle and the fish.