Post author:

HFM

Post published:

February 7, 2014

Post category:

Art

Post comments:

4 Comments
Volkswagen has a long history of threatening to bring back the classic Volkswagen Microbus, with lots of concept cars produced, but no versions that are actually available in the United States. I've gotten excited about every potential version and blogged about it repeatedly, but we never actually see anything interesting come out of it.
I got excited this morning about an article claiming that a version would come out this year, with photos of round headlights that I had never seen before. For a bit I actually bought it, although I shouldn't have. When you compare the photos in the article to the 2001 model, it becomes clear that this is a photoshop job where they altered the front of the 2001 and put in rounded headlights. And also, Car Talk announced last August that the long-planned 2014 version was killed off.
The text from the faked article is cribbed from 2011 articles on VW's concept. Sadly, this is what could have been:
Volkswagen Microbus 2014 is ready to show its new model of microbus until the last 10 years ago VW shows off microbus segment. This car will be built in Europe and would become the competitor of Honda Adyddey, Nissan Quest, and also Toyota Sienna. The final motivation for this New VW Microbus is to maximize the investment in the group MQB "matrix" platform. Volkswagen Microbus 2014 price will start from $30,000, but we expect it to be closer to $40,000. Volkswagen Microbus 2014 Release Date is held in the fall of 2013 with sales beginning in 2014. Interior, it is design in minimalist concept on 2014 Volkswagen Microbus. There are gauges and control group around the steering wheel and also pair of slim-section 3-passenger bench seats which can be folded to create a makeshift bed.

Volkswagen Microbus styled under VW Geoup design, Walter deSilva and also VW brand deputy, Klaus Bischoff. New VW design will show its characteristic, such as, a basic box with rounded lines, a bulldog nose with oversize VW logo, a gently curved windshield, a space-efficient wheels-at-the-corners stance, and 4 conventionally hinged side doors instead of rear sliders or the original T1 s dual French rear doors. Volkswagen Microbus 2014 would be available with turbocharged, four-cylinder gasoline and diesel engines; a hybrid is a strong possibility. VW said that the 2014 Volkswagen Microbus will be 3,200 pound curb weight would be running from 0 to 62 mph in 11.5 seconds with the power of 199 pound feet of torque. Further, 170 h 2.5 liter in five-cylinder, 2000 hp 2.0 liter turbo-four and 140 hp 2.0 liter TDI turbodiesel-four will equipped by Front wheel Drive. The six-speed manual and six-speed automatic function are both available.
Previous VW Microbus Concept Cart teases came in 2001: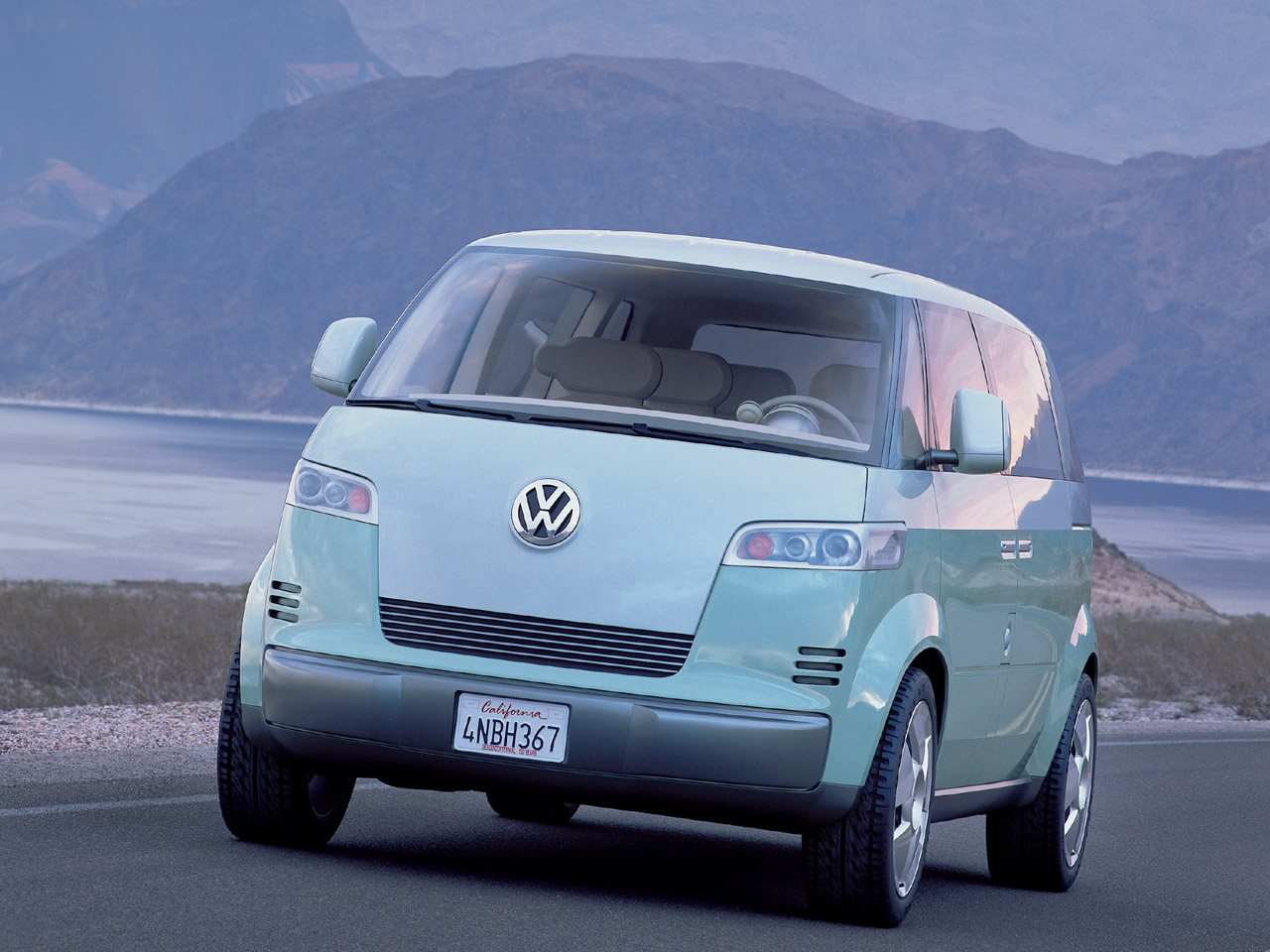 This concept was widely critiqued for having square headlights and looking too much like a minivan. I would have bought one, though. I have several toy cars of this 2001 concept. This version was scheduled for 2004, but never came to fruition.
In 2007, Volkswagen came out with the spaceup! blue concept car that was supposed to resemble the classic bus. I wrote about it enthusiastically at the time, even though it's kinda hideous.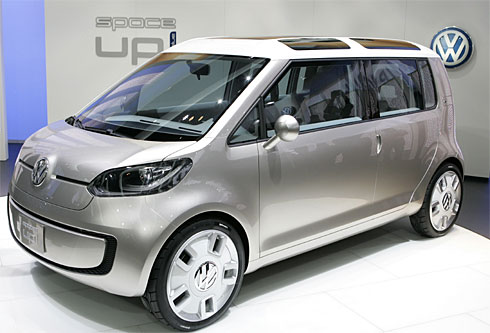 This one never came out here – dunno if it was released in Europe. I was enamored of the solar panel roof, though.
2008 brought the VW Routan, which is nothing like a Microbus, and I had some strong words for it:
Fucking Routan. I was especially pissed about the Routan because to advertise the damned thing, they mocked up a working version of something closer to the classic – the 1964 Microbus Chameleon concept in which they updated an original 1964 bus with new interiors and fancy gadgetry:
Rude to tease us with something so cool in a commercial for a vehicle that was basically a Dodge minivan with a VW badge
In 2009, Canadian designer Alexandre Verdier came out with a Microbus design that was the closest thing to perfect that I've ever seen. It was not an official VW concept carl, but there were some cool features. But it did make me drool.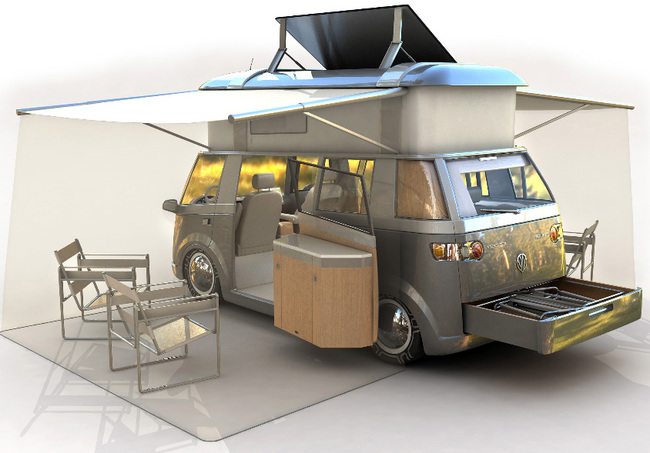 In 2011, Volkswagen introduced this Bulli concept that was supposed to go into production in 2014: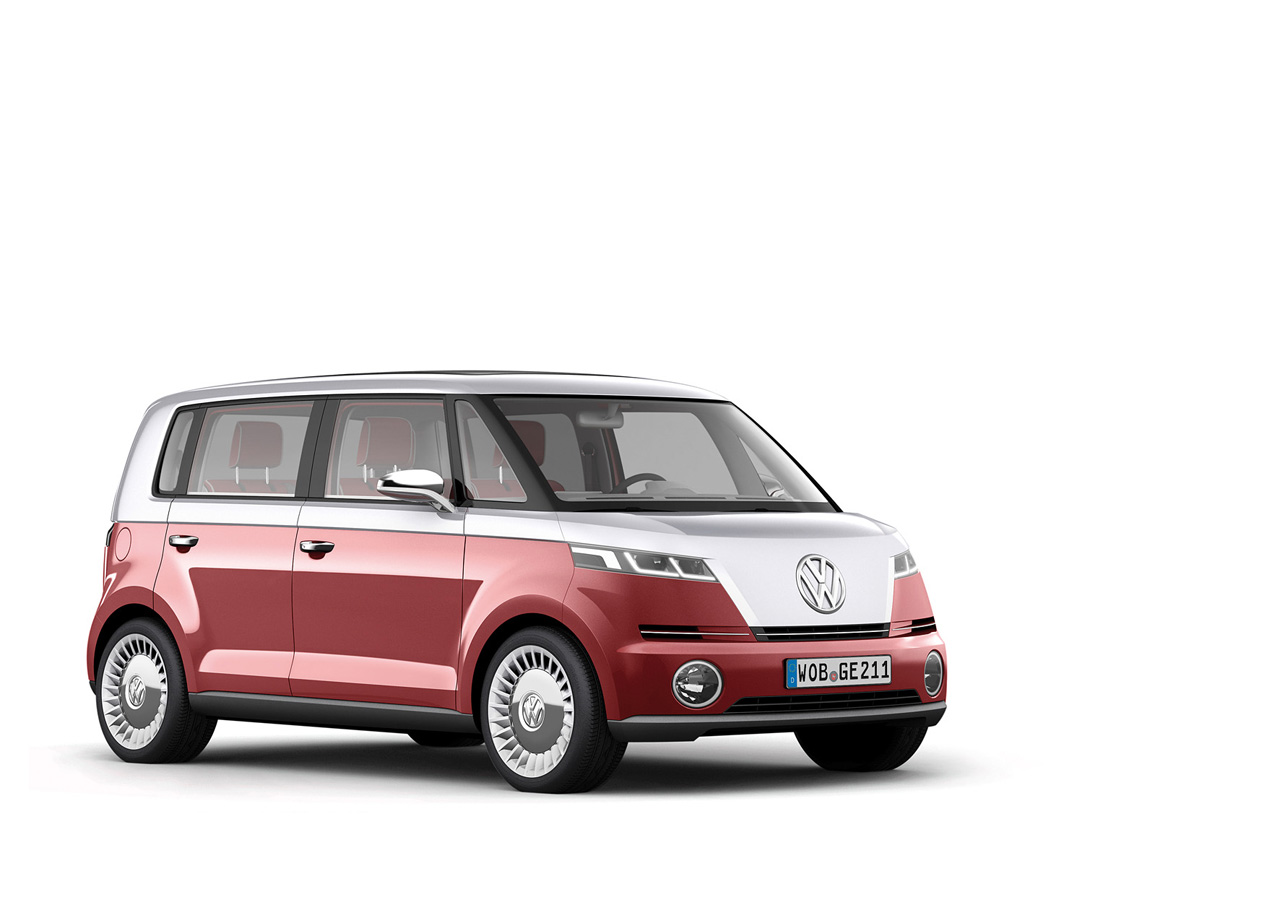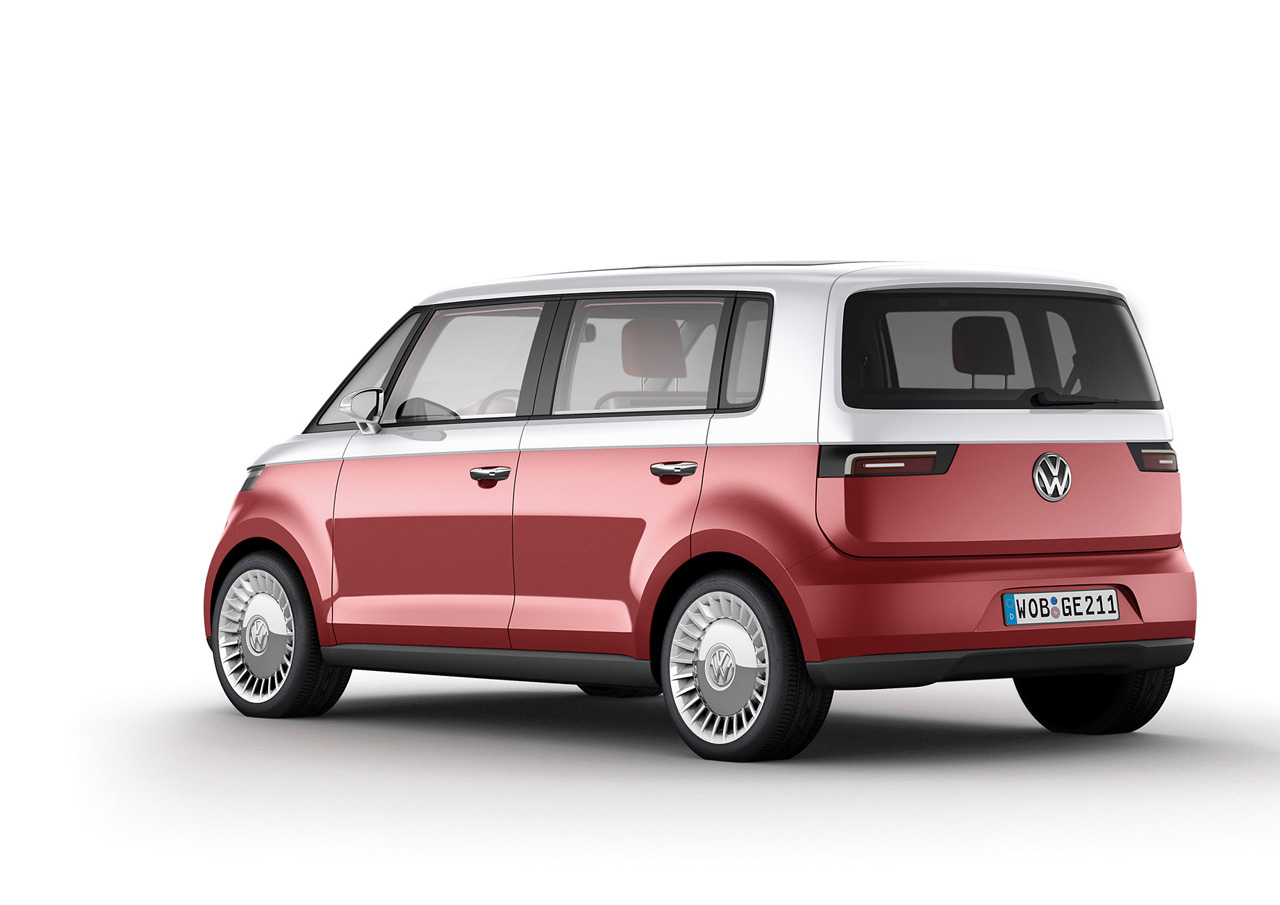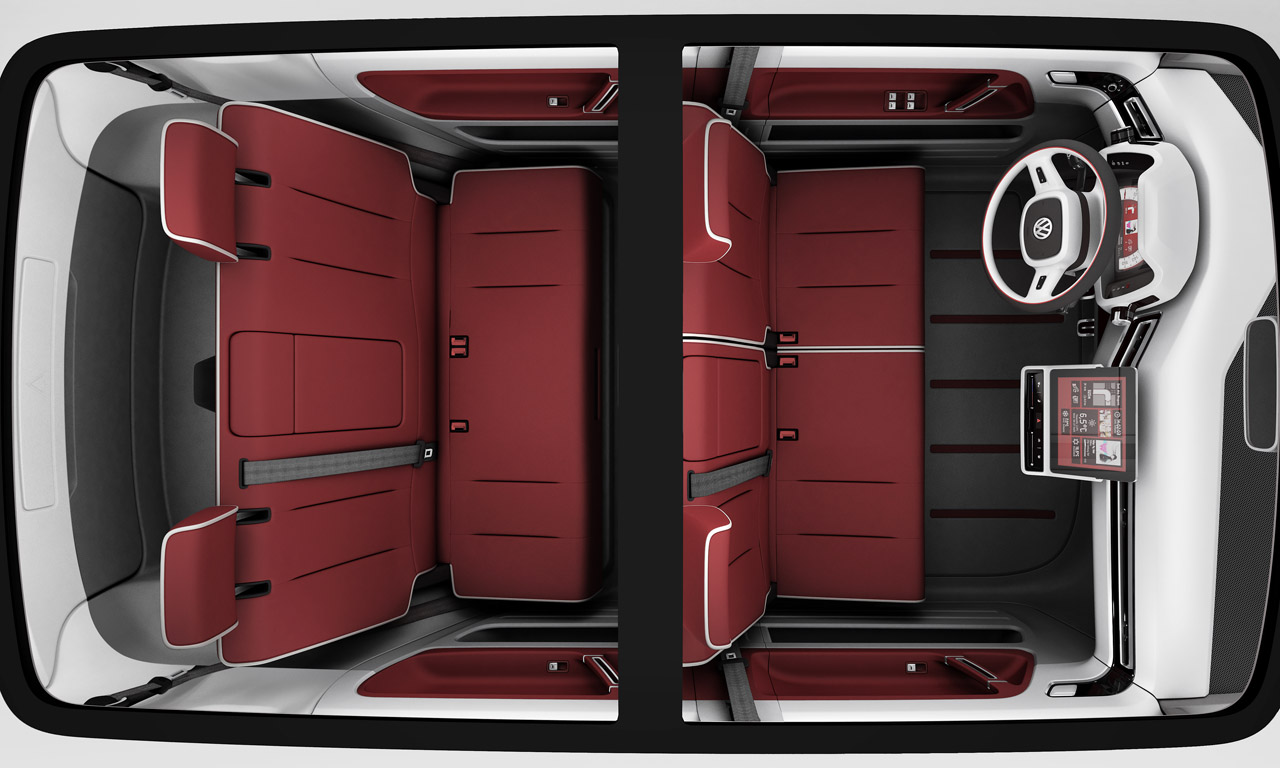 This was the version that died in August. It doesn't grab me, but I would have test-driven it. I still like the idea of a hybrid bus with solar panels. But something closer to the design of the original, ideally. Dunno if it will ever happen now.