Hey, it's my wonderful girlfriend's birthday!! Yay!
Go visit her site and tell her happy birthday. If you clicked on an ad or two while you were there, she'd get a few pennies. But only a few things — I don't want her to get in trouble for click-fraud or anything. 🙂
You know what this means, right? The Birthday Alligator is coming.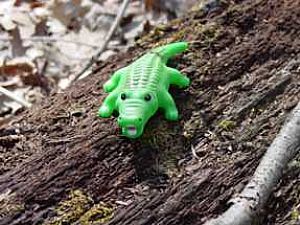 Along with his friend the Domo Kun Kitty:
To leave you presents under your Birthday Tree. You did put one up, right?